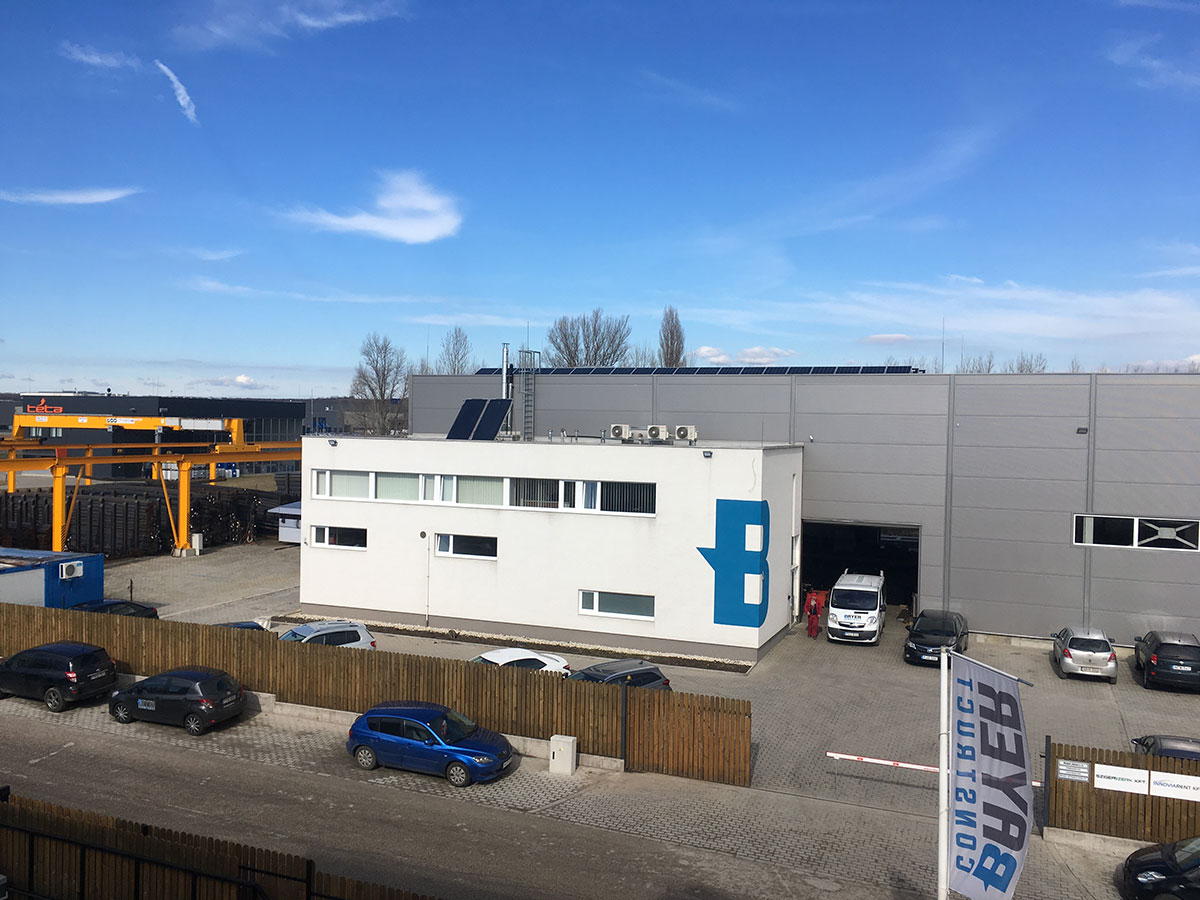 ---
Our Company is in whole Hungarian ownership. SZIGÉPSZERK Kft. commenced its
reinforcing bars processing activities in the year 2011 as an enterprise linked to BAYER
CONSTRUCT Zrt.The year 2017 was an important milestone in the history of our Company.
Acting upon the creed of the Owner, "always go for the best", a developed modern
reinforcing bar processing line was installed in our newly built up-to- date production hall of
2500sqm area.

The quality output of the flow of our reinforcing bar processing can be checked and
monitored from the takeover procedures until delivery. We attach water-proof marking tabs
fitted with bar codes and drawings onto the processed rebar armatures bundled by positions.

This newly applied technology and our associates with many years of experiences in the
profession allow us to deliver armatures to our ordering parties cut-to- size and bent precisely
in accordance with the drawings within 5 working-days.

The bridge scale helps us to check the weight of the incoming and of the to-be- delivered
reinforcing bar and the produced armatures, respectively, after loading, whereby all
inadvertent weight difference can be phased out on-spot.

The bridge crane with high lifting-capacity supports the rapid flow of the bar armatures
through the production hall.

Upon and in line with orders we get from customers, we are ready to install the rebar
armatures produced by our Company on site, with the involvement of qualified and
experienced work-teams.
---